BEAUTY OFFERS*
Colour of the fortnight £13 (usually £22)
Volume lashes £40
Gel polish £20
Callus peel treatment £20
Rosscos are pleased to welcome our new nail & lash technician, Kate. To make an appointment with Kate, please call 01634 241257
PRICE LIST
| | |
| --- | --- |
| File & polish fingers or toes | £8.50 |
| Standard manicure | From £14 |
| Luxury manicure | £26.50 |
| Standard pedicure | From £16 |
| Luxury pedicure | £26.50 |
| French finish | £5 |
| Callus peel | £26 |
| Callus peel with pedicure | £10 extra |
ALL MANICURES & PEDICURES CAN BE ADDED TO GEL SERVICE £8 EXTRA
GEL POLISH
| | |
| --- | --- |
| Gel polish hands or feet | £23 |
| Gel polish hands & feet only | £35 |
| Gel polish removal only | £5 |
| Repair 1 nail | £3 |
| Swarovski manicure | £55 |
| Swarovski pedicure | £45 |
| French polish | £5 |
| Colour of the fortnight fingers or toes | £11 |
| Nail art | from £3 |
ACRYLIC EXTENSIONS
| | |
| --- | --- |
| Full set with polish | £35 |
| Full set with gel polish | £35 |
| Infills with polish | £26 |
| Infills with gel polish | £26 |
| Acrylic overlays | £22 |
| Acrylic overlays with gel polish | £30 |
| Acrylic soak off | £11 |
| Repair 1 nail | £3 |
| Nail art | from £3 |
| Glitter | from 50p |
| Acrylic French | £5 |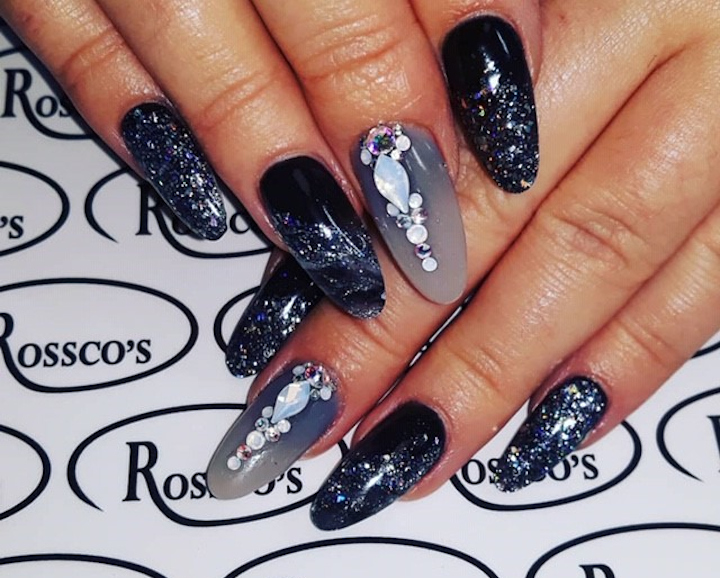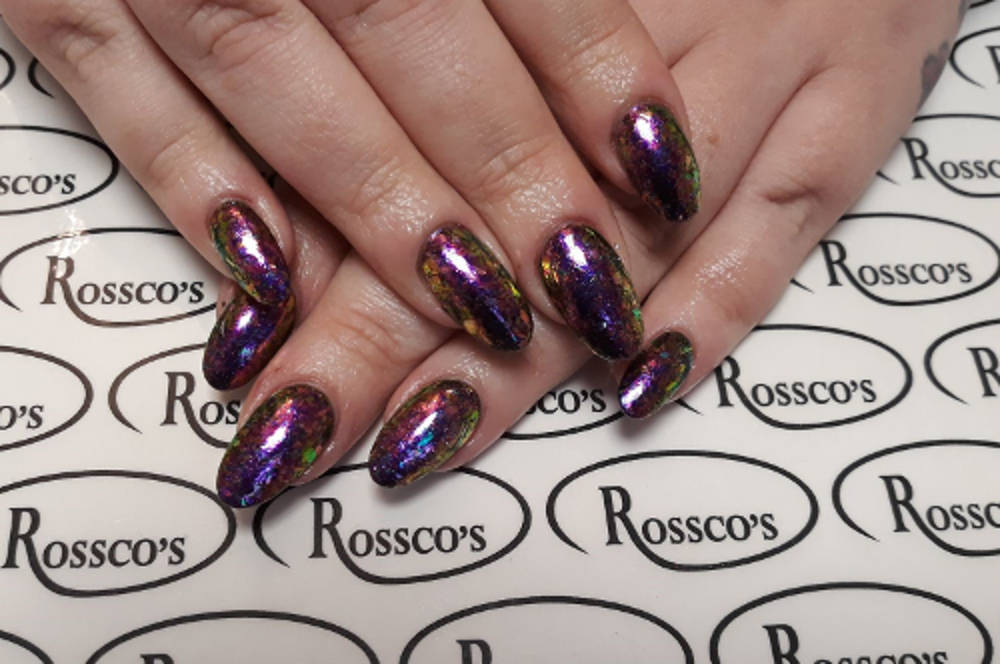 LASHES
Glue patch test needed at least 48 hrs before treatment
| | |
| --- | --- |
| Individual lashes | £35 |
| Cluster lashes | £15 |
| Cluster lashes mega volume | £20 |
| Volume eyelash extensions | £50 |
HENNA
A cancellation fee may be charged to compensate our stylist for loss of earnings if less than 24hrs notice is given.
Our pricing policy is to review our prices in line with inflation and market trends every 6 months.



Our gift vouchers make the perfect gift for any occasion and are available for any amount.
We use a variety of hair products that enhance your hair and make it easier to maintain your style at home. They include Bed Head, IT&LY, Goldwell and special promotional products. We also have seasonal promotions and gift vouchers, which are always well received and appreciated.